Need a quote from the experts? Get in contact today!
Thermal Insulation Specialists
MC Thermal Insulations specialises in delivering first-class insulation across the commercial and industrial sectors. Drawing on over a decade of insulation expertise and experience, our friendly and knowledgeable engineers are on hand to carry out the specialist and skilled works that your project requires.
We are committed to providing a full and complete range of environmentally-aware insulation services, including trace heating, sheet metals, chilled services and thermal and acoustic insulation.
Regardless of your requirements, MC Thermal Insulations prides itself on providing a bespoke, tailored solution for your needs. We'll advise on everything from the most cost-effective and energy saving materials to aesthetically pleasing finishes and cladding. From initial enquiry to final completion, our unrivalled standards and service are guaranteed to deliver your project on time, within budget and with complete transparency at every stage.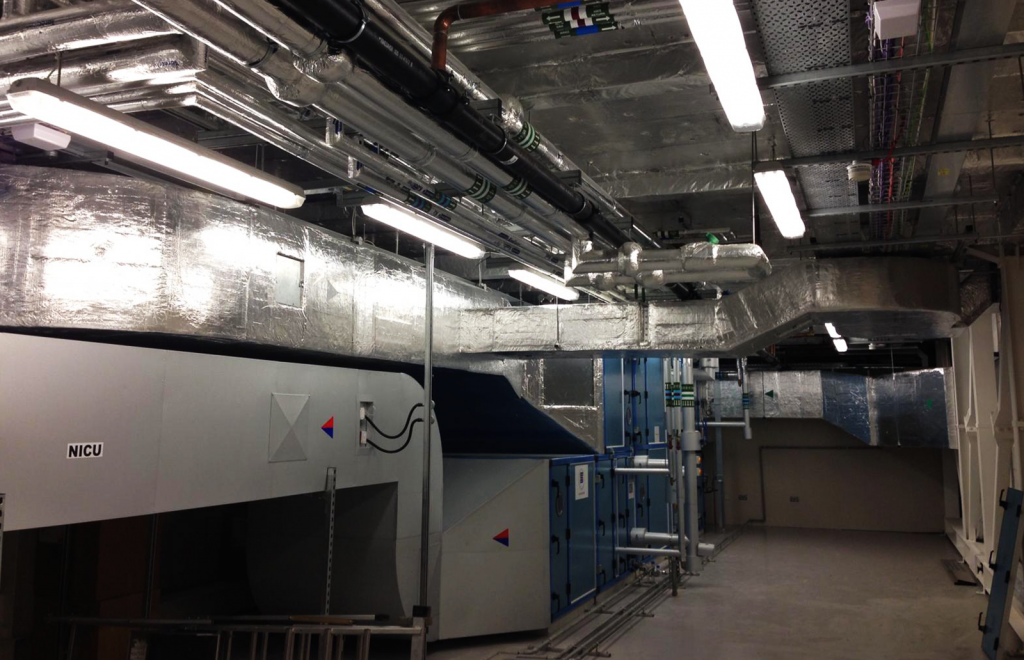 Heating & Ventilation Insulation
Whether industrial or commercial, MC Thermal Insulations delivers first class insulation solutions. We draw from over a decade of experience and expertise to guide you on the most effective works and materials to deliver optimal heat retention and temperature regulation.
Our engineers are industry leaders in their service, quality and satisfaction, delivering cutting-edge techniques to install energy-saving insulation.
Where on show, we'll ensure our works are finished with aesthetically pleasing coverings, which help to protect as well as appeal – all with mind to reduce heat loss, save energy and reduce costs for our clients.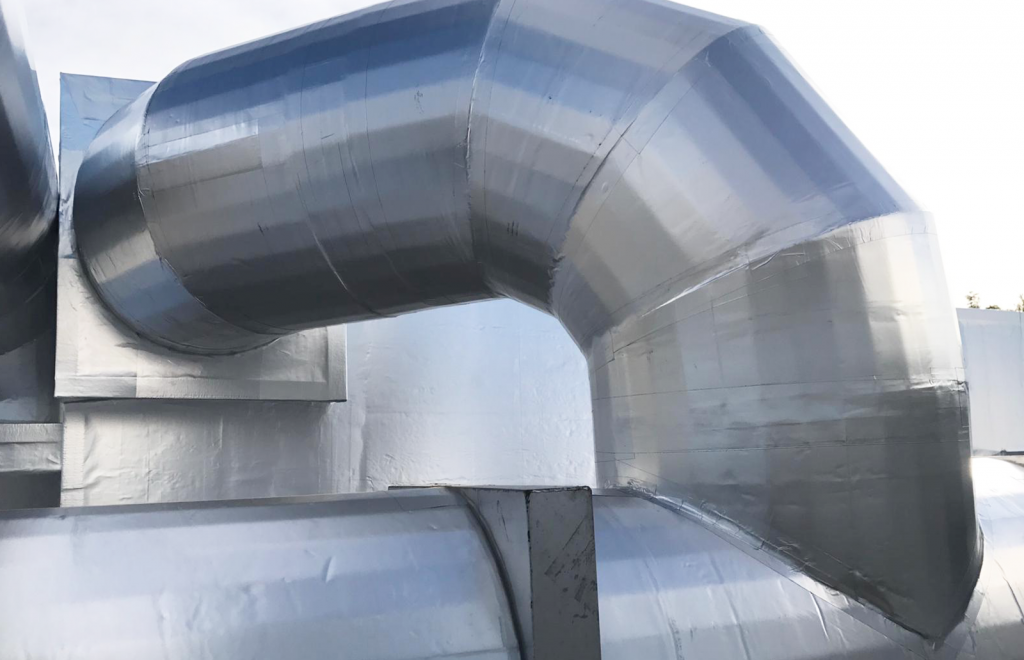 Insulation Jackets & Value Covers
From the immediate cost and energy savings to their quick, easy installation, the benefits of insulation jackets and valve covers speak for themselves. At MC Thermal Insulation, temperature control is in our DNA, and we understand how to deliver these benefits to our customers on time, every time.
After an initial on-site inspection, we'll discuss the options available to best suit your needs. Regardless of budget or scope, MC Thermal Insulations guarantees the results, finishes and convenience that your business or project necessitates.
We ensure ease of access for future maintenance or inspection by installing removable and reusable jackets to all manners of pipes, fittings and valves, promoting an environmentally friendly thermal insulation solution.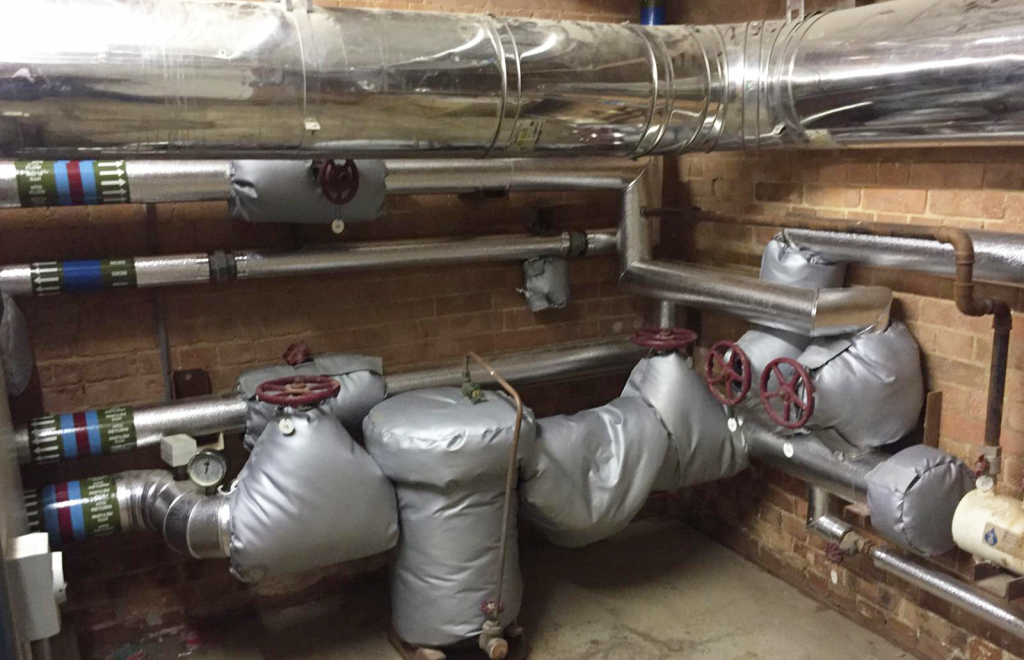 Trace Heating
At MC Thermal Insulations, we understand the diverse needs of our customers. Drawing on years of experience and countless satisfied customers, we deliver cost-effective energy saving insulations – on time, every time.
That's why we're proud to offer trace heating as an economically viable and environmentally friendly heating solution. By maintaining a constant temperature, trace heating allows a water system to provide warm water almost as soon as it leaves the tap – making it the go-to solution for large buildings such as offices and hotels.
Thanks to its nature, trace heating simultaneously helps to protect pipework against freezing. Its energy saving capabilities makes it a cost cutting solution, while also minimising a building's carbon footprint.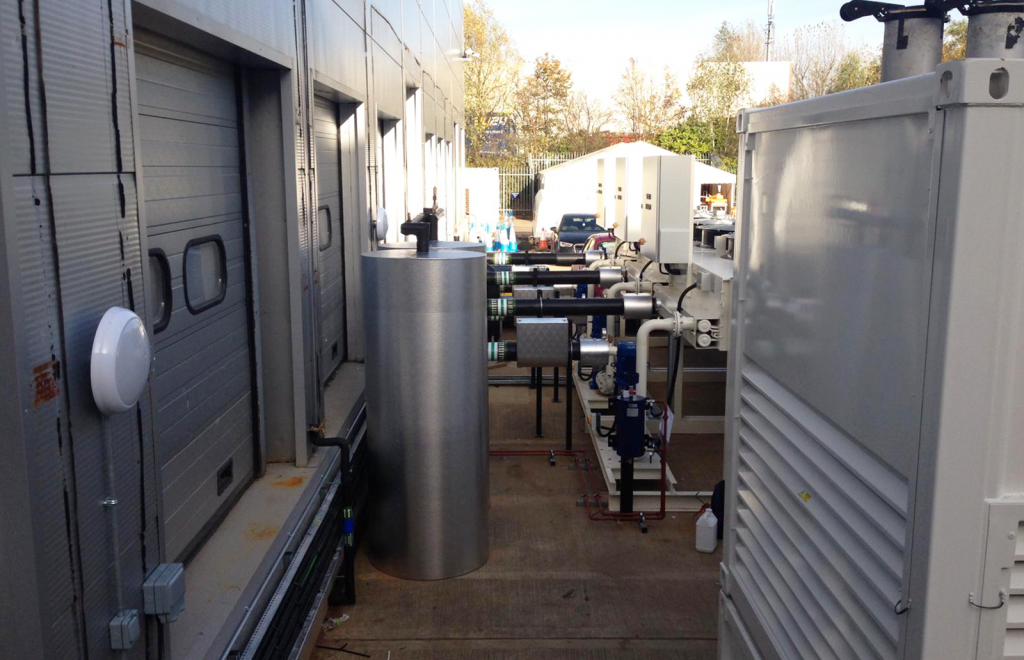 Sheet Metal Work
Cladding with sheet metal is a cost-effective way to protect and weatherproof seal the insulation underneath. Due to its versatile nature, sheet metal is ideal for exposed external areas but can be used across various areas of a building.
MC Thermal Insulations Ltd offers meticulous fabrication for a variety of insulation fittings, including but not limited to ductwork cladding, elbows, bends, tees, cut and rolled, valve and flange boxes and vessels.
Whether you require high quality sheet metal cladding or pipe insulation products, we'll provide a tailored, personal service to suit your needs. We take pride in our first-class service, and guarantee to answer any queries you might have on heat loss, all while providing the best products and people for the job.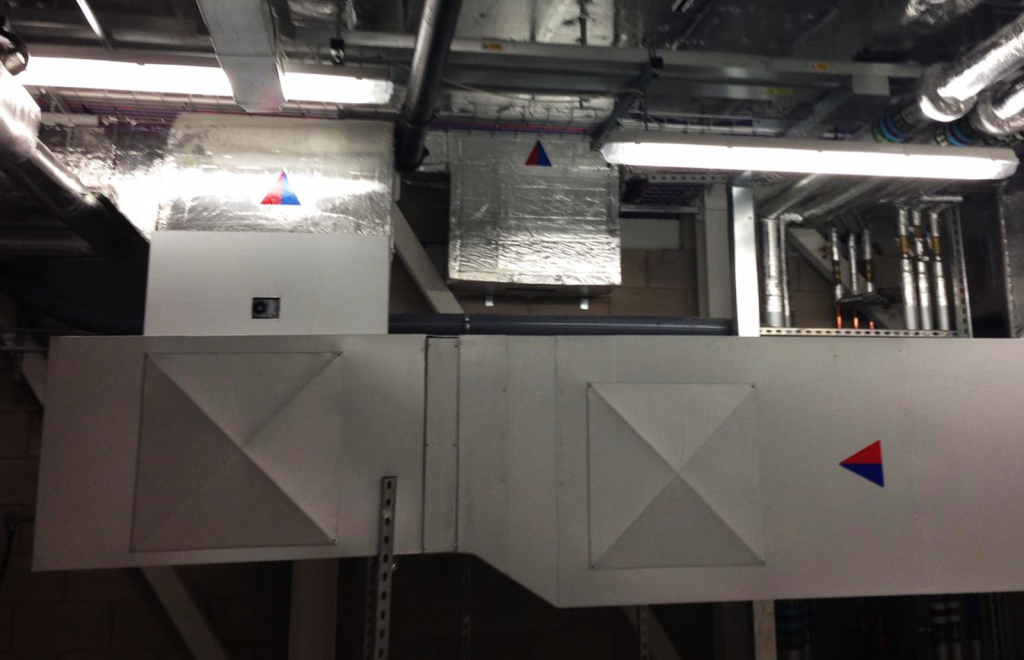 External and Internal Cladding
From pipework and ductwork to vessels and valves, MC Thermal Insulations provides first class insulation. Regardless of your requirements – be it thermal or acoustic – we'll draw on over a decade of experience to deliver your project to the highest possible standards.
We understand that an aesthetically pleasing finish is as valuable and important to our customers as the energy and money saving benefits of our cladding. That's why MC Thermal Insulations sources and installs a variety of materials to best suit our client's diverse needs.
From Isogenopak, Polyisobutylene and Aluzinc, we'll advise on the most appropriate, performance-led cladding to protect and finish your insulation.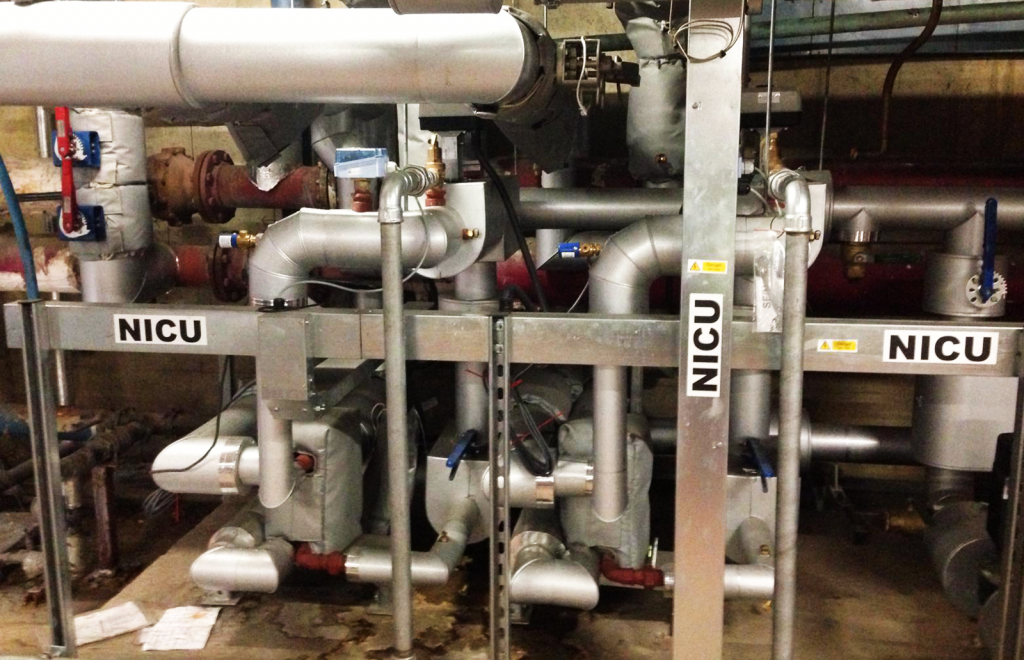 Refrigeration and Chilled Services
MC Thermal Insulations understands our client's needs and necessity for reliable and cost-effective temperature regulation. When it comes to our chilled services offering, MC Thermal Insulations ensures accurate temperature control and the prevention of damaging condensation.
Thanks to bespoke materials used to insulate pipework, we guarantee maintenance of a constant temperature across a variety of buildings and projects, ranging from new builds to retrofits. We'll then finish the works with the perfect protective and aesthetically pleasing coating, offering weatherproofing and longevity-promoting benefits.
We will advise on the most appropriate chilled service insulation materials, including phenolic foam or rock fibre, before discussing the finishing cladding, such as stucco, isogenopak or polyisobutylene – always taking budget, timescale and requirements into account.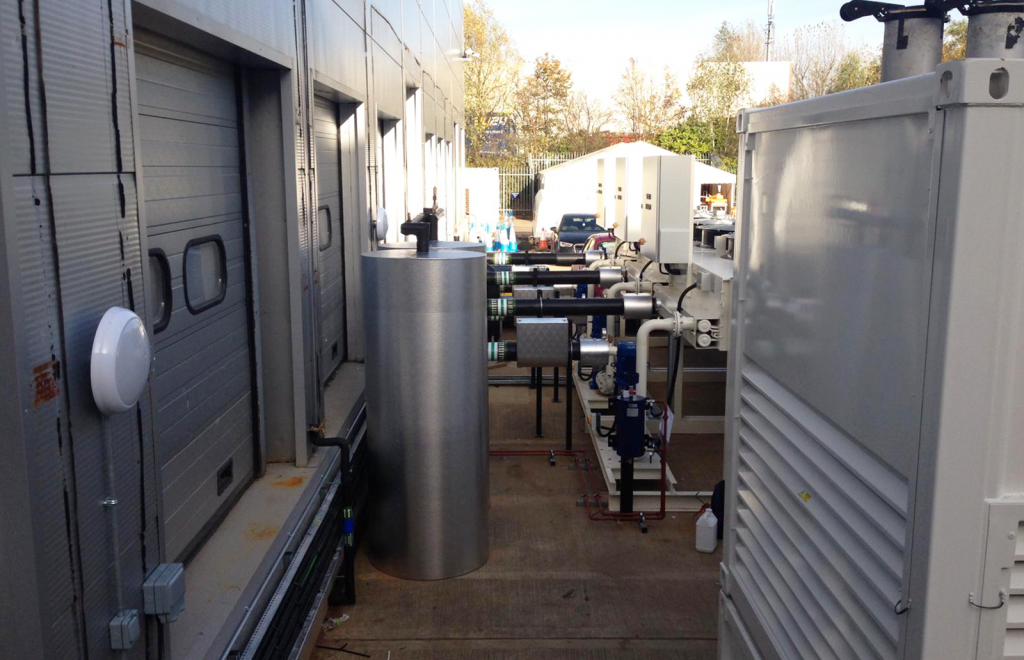 Acoustic Insulation Services
Drawing on our extensive experience in thermal insulation, MC Thermal Insulations offers acoustic insulation solutions that are a cut above the competition.
We understand the problems that can arise from poorly-insulated ductwork, soil pipes and vent pipes. Left unchecked, unwanted vibration can cause anything from disruptive background noise to irreparable damage to equipment.
At MC Thermal Insulations, we strive to deliver cutting-edge advances in acoustic insulation technology to ensure any acoustic problems are resolved and future-proofed. We'll advise on the most suitable materials to best suit your needs, timeframe and budget.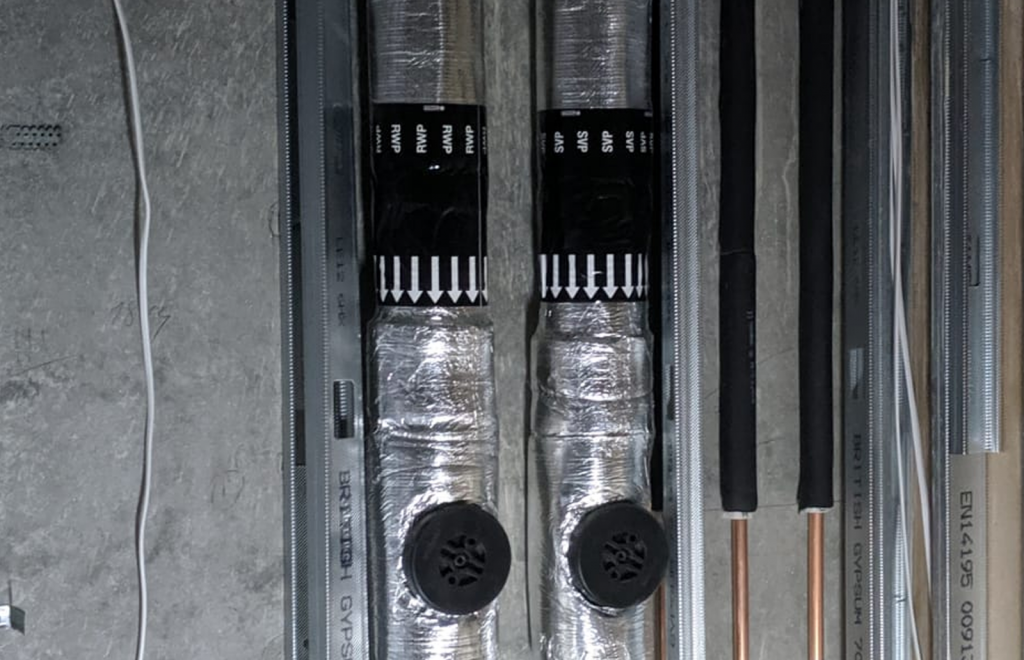 Labelling
MC Thermal Insulation guarantees transparency in all areas of its business. We endeavour to make each and every stage of our work as clear and understandable for our customers as possible, which is why we will always provide no-fuss labelling for all works completed. We keep things simple and straight forward without unnecessary jargon, with our customers in mind at all times.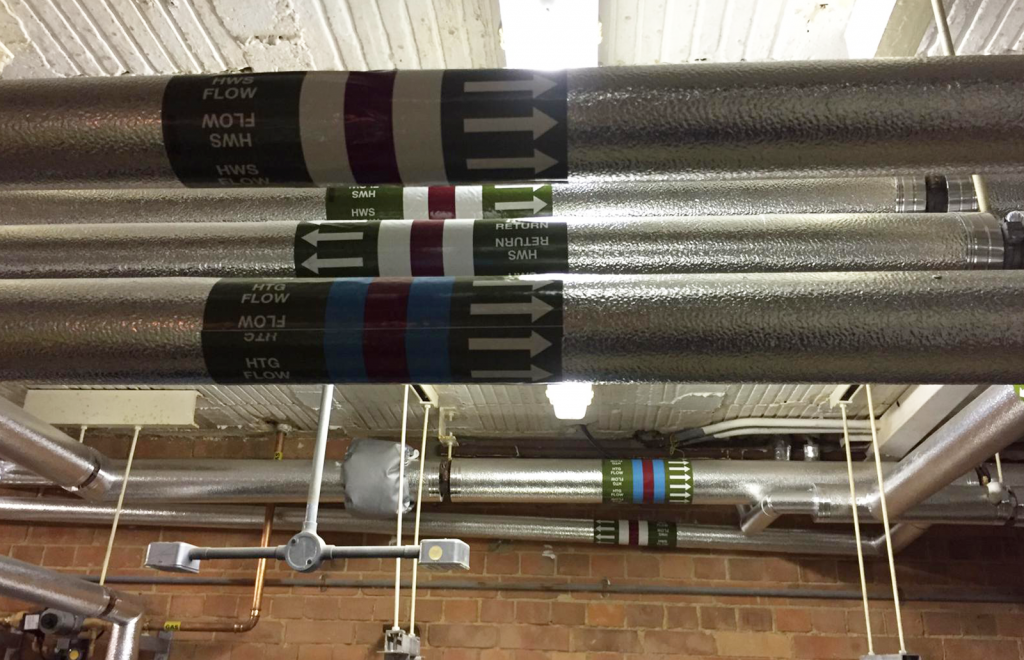 Thank you for visiting the MC Thermal Insulations website. If you have a project that you think we can help you with, or you have any questions about our capabilities, please complete the short form below and we'll get back to you shortly.
If you would prefer to give us a call, please ring 01525 632560 or 07939 326241.
Proud to be an Alcumus SafeContractor
MC Thermal Insulations has achieved the SafeContractor accreditation by Alcumus. This has been achieved after an assessment of MC Thermal's health and safety documentation and a comparison of our business practices against the SafeContractor Charter Standards, which set out the health and safety standards required to achieve accreditation.